***ATTENTION***
Due to the recent COVID-19 pandemic sweeping the globe, we here at Vision Source are dedicated to keeping everyone safe. For the next two weeks we are not accepting routine patients. We will make exceptions for emergencies and the few already scheduled. We will be open for patients picking up glasses and contacts. We do ask that if you show up, please have your guests wait in the car to keep our lobby clear (parents may accompany their child). Anyone over the age of 60 or anyone experienceing any cold/flu-like symptoms we kindly ask you to stay home. We appreciate your patience during this crisis.
Minot Optometric Services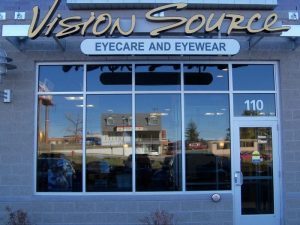 Vision Source has been a leading provider of optometry services and vision care products in the Minot community since 1946, and we want to help you achieve and maintain clear vision for years to come.
Our experienced eye doctors offer comprehensive vision examinations at our Minot optometry office and specialize in the diagnosis and treatment of a wide array of eye diseases, conditions, and problems. We use advanced diagnostic technology and vision correction products and are committed to improving the quality of life of residents in the Minot community through enhanced vision. Give yourself the gift of clear vision – schedule an appointment with our eye care providers today.
Don't forget to check out our specials on contact lenses and glasses!